Mount Sinabung as Dark Tourism?
As a "ring of fire" natural feature of volcanoes where natural disasters occur in Indonesia has become the "niche market" of dark tourism tourism attraction in Indonesia. Some examples of volcanoes in Indonesia that has become a tourist attraction include Mount Tangkuban Parahu in Bandung, Mount Bromo Mountain in East Java, Mount Batur in Bali and Mount Merapi in Central Java. Impressions of electronic media (television) to social media many preach the phenomenon of a volcanic disaster that caused some tour operators offer tour packages to the area of active volcanoes. Sinabung Mountain in North Sumatra which became the study locus, has recently become a tourist attraction of a number of tourists visiting North Sumatra.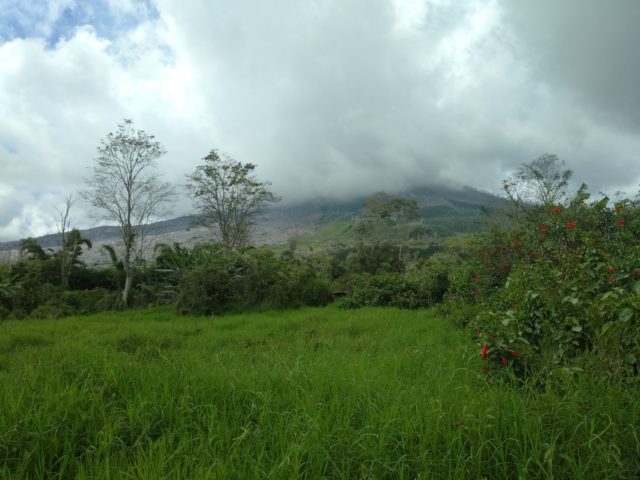 The eruption of Mount Merapi in Central Java in 2010 caused 2,200 families to be displaced. But Behind the eruption of Mount Merapi tragedy, there are members of the community who live from the tourism sector such as a tour guide, souvenir sellers, etc. (May et al, 2016). Stone mentions there are several variables that encourage dark tourism is produced (Stone, 2005). One of these variables is the sensation of closeness and spontaneity to the sites of death, disaster, and suffering;
In the context of volcanic eruptions, the scale of the disaster and its effects and the media's influence in covering these events seems to have attracted tourists to come to visit, from where it appears that the term dark tourism emerged and began to be widely used for tourists visiting volcanic sites in Indonesia (Komsary, 2016).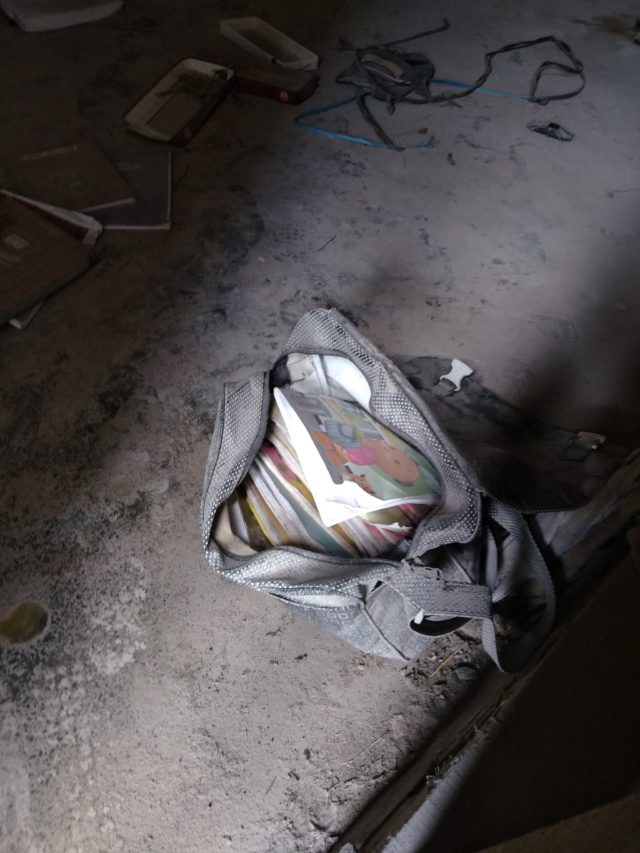 The area around the eruption location of Mount Merapi after the eruption became a tourist attraction and a source of community income in the eruption of Mount Merapi (Sagala et al., 2012). The location of the house where Maridjan lived refused to evacuate during the eruption became one of the main tourist destinations in the area of ​​Mount Merapi. Visits to disaster sites in the context of tourism raises a number of fundamental issues, especially in terms of ethics / morality in categorizing sites where disaster sites occur as "dark tourism".
One issue in the development of "dark tourism" in disaster sites is the vulnerability of local communities during the post-disaster recovery period. In the case of Indonesia there is an idea of ​​developing disaster-based tourism as a solution in restoring the condition of society and this has caused controversy in various circles (Suyadnya and Fatanti, 2017).
In some cases, tourist visits at disaster sites in various themes (volcanic tourism, geotourism, dark tourism) have a tendency to decrease the number of tourist visits when associated with sustainability (Sagala et al., 2012). Therefore a comprehensive typology construction can lead to a better understanding of disaster-based tourism development.
Reference:
Komsary, K. (2016). Commemorative tourism: Menuju Sebuah Tipologi Daya Tarik Wisata yang Berhubungan dengan Kematian dan Bencana. Jurnal Hospitality dan Pariwisata, 52.
Meia, E., Fajarwatia, A., Hasanatia, A., & Saria, I. (2016). Resettlement Following the 2010 Merapi Volcano Eruption. Procedia – Social and Behavioral Sciences, 361 – 369.
Sagala, S. (2018, January 23). Promoting Volcano Tourism in Hazard Zone Area for Rebuilding Local Economy:. Retrieved from http://www.pl.itb.ac.id/dosen/sas/wp-content/uploads/2015/07/Sagala-Promoting-Volcano-Tourism-in-Hazard-Zone-Area-for-Rebuilding-Local-Economy.pdf: http://www.pl.itb.ac.id/dosen/sas/wp-content/uploads/2015/07/Sagala-Promoting-Volcano-Tourism-in-Hazard-Zone-Area-for-Rebuilding-Local-Economy.pdf
Stone, P. R. (2006). A dark tourism spectrum: Towards a typology of death and macabre related tourist sites, attractions and exhibitions. Journal of Tourism, 145-160.
Suyadnya, I., & Fatanti, M. (2017). A Tale of Two Disasters: How is Disaster Emerging as a Tourist Destination in Indonesia? Asian Journal of Tourism Research, 33-64