Binus Tourism Destination and EF English Centers for Adults Seminar Event
Indonesian Tourism Through the Australian Eyes:
By: James Ivan Moore M.Ed, M.Teach, BA (Hons)
Senior Teacher Manager with English First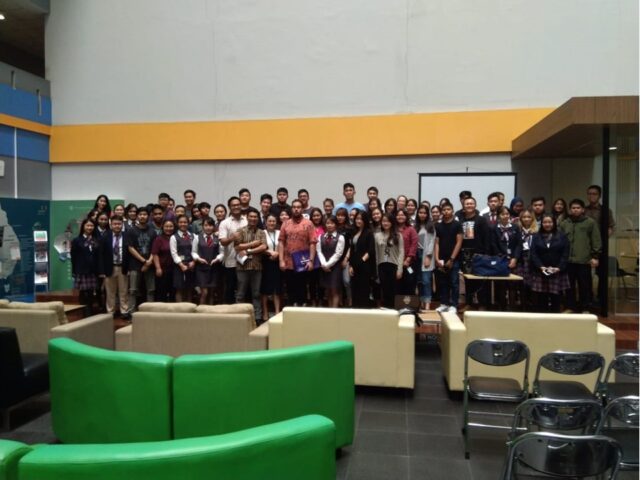 Australians in Indonesia
What draws them to Indonesia? The big 5 make up 60%+ of Indonesia's visitors. Australia makes up 8%. It's the 2nd biggest destination for Australians leaving Australia.
For the last decade, Indonesia has been one of the most popular destinations for Australian travelers and is the 5th biggest market visiting Indonesia.
Why Bali? Why do more 90% of Australian visitors go to Bali? Cost – Perception – Ease – Tolerance – Promotion – Religion – VOA – Established.
Cost – Bali is relatively cheap, not only to travel to, but also to enjoy. Compared to similar locations in Australia and the SE Asian Region.
Perception – Bali is often seen as a place that young Australian's must-visit, it's a rite of passage. Some Australians don't even see Bali as a part of Indonesia. Australians also see it as a place of value, a place of (wild) fun.
Ease – It's close. Lots of direct flights, lots of packages with big hotels.
Tolerance – this is two-sided: Indonesians often quite non-confrontation so certain Australian negative behavior is tolerated. Australians 'think' they can do things that they would never be allowed to do – particularly those who come to the party, but often shape the Australian stereotype. Promotion – Newspapers, Airlines, Hotels. Strong advertising, strong marketing. Religion – Hindu (Alcohol and Pork)
Visa – Easy. On Arrival.
Demographics
1.2 million of the 1.3 million visitors from Australia visited Bali. That's 90%
Who are they? Graduates – Families – Non Travelers – Returners – Partiers – Hipsters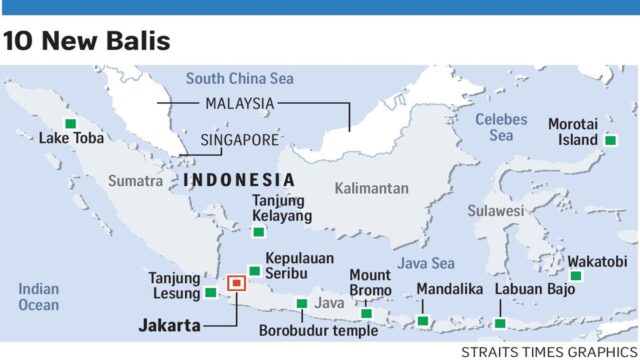 Graduates – 'schoolies' it's a favorite destination from fresh graduates. Young, in Bali to relax and party
Families – often a family's first holiday together – villa/resort. Good things for young children
Non Travelers – Bali is a destination for those that don't leave Australia, close, easy
Returners – a large portion of people that have been coming to Bali over and over again, every year. Often return to the same places.
Partiers – like the graduates but a little older. More money, more party
Hipster – go to Ubud.
The Competition
The Australians who don't visit Indonesia head to these destinations:
New Zealand – UK – USA – Europe – Japan – India – China – South Korea – Thailand – Malaysia – SE Asia.
It's hard to find accurate statistics because those entering Europe will often travel to several countries, but the place of arrival is noted as the destination.
Same with SE Asia. Many Australian travelers travel around the region (Cambodia, Laos, Thailand, Malaysia)
For all these countries when Australians arrive they spread out, they explore. Yet in Indonesia, they just come and stay in Bali. Very few go anywhere else.
Partly due to infrastructure. But it also indicates that these tourists are looking for different things, things they think they can't get in Indonesia – Historical locations, food tourism, (safe) adventure – culture.
This is the Bali perception
Australians who have negative experiences in Bali (usually due to other Australians) refuse to return. Australians often have a tendency to travel for weeks or even months. None of these tourists come to Indo.
Soft Power
Tourists to Japan, South Korea, and Multiple SE Asian from Australia particularly millennials is increasing.
This is due to the soft power of the countries.
Why? Many young Australians are exposed to Manga, J-Pop, K-Pop, etc. They travel to these destinations to experiences the things they see from afar. Same with food. Indonesia although study very widely in Indonesia, has very poor soft power. No Movies, No Music, Food is very basic. No tourists are coming due to cultural exposure.
The Problem with 10 New Bali's
In 2017 President Jokowi announced his plans to replicate the success of the tourism sector in Bali, in 10 new locations. Based on what we have spoken about, what potential issues can we see for the Australian market?
Challenges
Perceptions
First Impressions
Bali v Indonesia
Infrastructure
Visas