TOURISM CAREER MOTIVATION SEMINAR DALAM BEVE (BINUS EDUCATION VIRTUAL EXPO)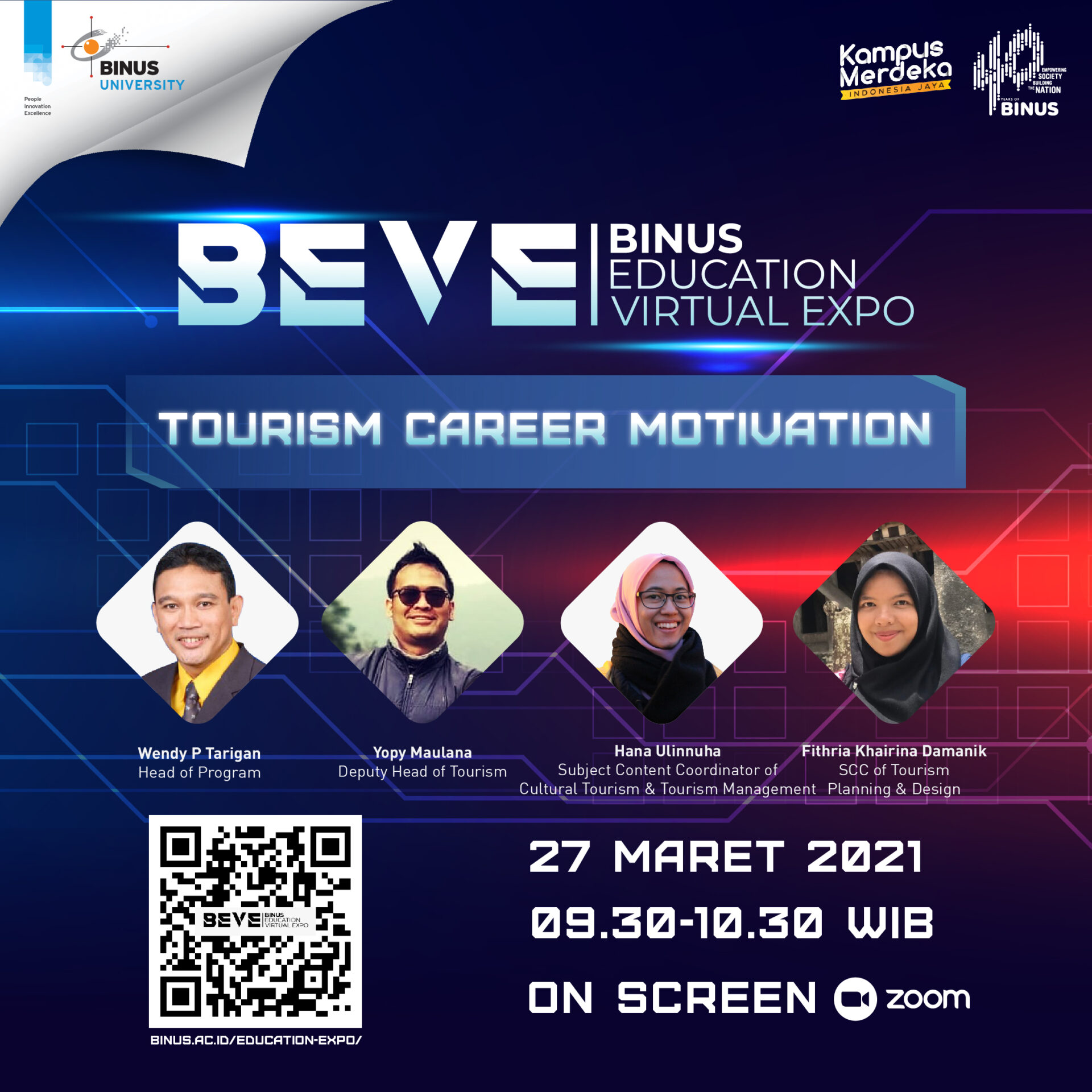 Pada tanggal 27 Maret 2021 Prodi Binus Tourism Destination telah menyelenggarakan seminar bertajuk Tourism Career Motivation, yang merupakan salah satu rangkaian acara pada "Binus Education Virtual Expo". Tujuan dari penyelenggaraan seminar tersebut adalah untuk memberikan gambaran bagi  bagi siswa SMA/sederajat yang ingin mengetahui peluang karir di jurusan pariwisata Bina Nusantara University.  Acara seminar ini dihadiri oleh sekitar empat puluh (40) tourism enthusiasts. Seminar yang berlangsung selama dua jam ini berlangsung dengan sangat kondusif dan interaktif, Adapun sub topik yang disampaikan dalam seminar tersebut adalah,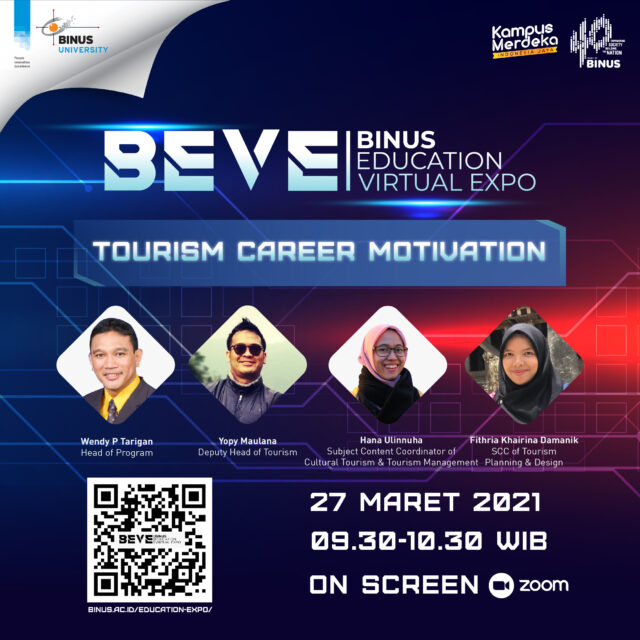 From Hobby To Business (Adventure Tourism),
Tourism Planner & Consultant
Working In Ngo And Social And Creative Enterprise In Tourism Industry
Tour Planner And Operator
Acara ditutup dengan sesi Tanya jawab yang dimana para penonton seminar turut aktif dalam bertanya jawab dan berdiskusi dengan para pembicara yang juga merupakan dosen Jurusan Pariwisata Bina Nusantara University.