KOMODO NATIONAL PARK IN A GLIMPSE
I recently went to Flores and spent one day visiting Komodo National Park. It was my second visit to the park and it still enchanted me as it did in 2012 when I went there for the first time. Through this video, I will share a glimpse of Komodo National Park – and its geography – with you.
Komodo National Park (219,322 ha) is a small archipelago, situated west of Flores Island in East Nusa Tenggara Province in Indonesia. Because it is the natural habitat of the rare Komodo dragons (currently there are 5,700 of them), the archipelago has been conserved as a national park and included in the UNESCO's World Heritage List in 1991. While the national park is synonymous with Komodo dragons, they only live on some of its islands, such as Komodo Island, Rinca Island, and Gili Motang.
Before I make trips, I would read some background about the place I'm visiting – including its geography. By learning the geographic conditions of a destination – such as its climate, flora and fauna, and the people – I would have a background about the place and that would make me better enjoy my trips. Also, I can plan the best time to visit, what to prepare and take, and what to expect.
I went there with my students and colleagues on a field trip. We took boats from Labuan Bajo to Komodo Island. The views of Komodo National Park were stunning if I say so myself. On the boat trips, which took about 2 hours, we passed small islands scattered on the waters of the park. Rugged, goldish brown islands were in contrast with the dark blue color of the waters and the bright blue color of the sky. They created truly stunning views!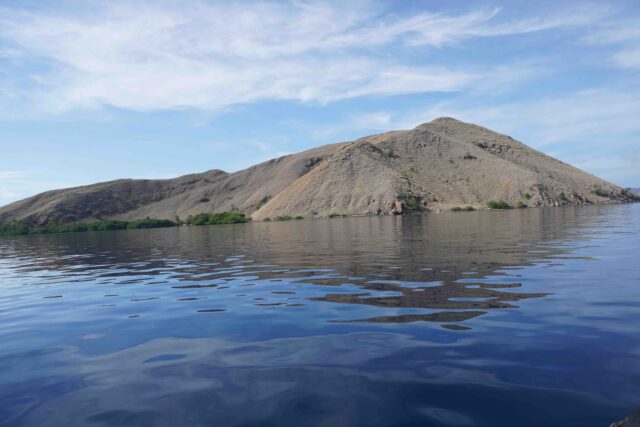 Photo 1: Passing an island amid our way to Komodo Island (by T.A.Patria, 2021)
Amid the trip, we stopped by at Padar Island. This is an island where visitors can climb on stairs leading to a top. From this top, you can enjoy a view of two sides of a gulf. The view is surreal! A visit to the Komodo National Park definitely will not complete without visiting Padar Island.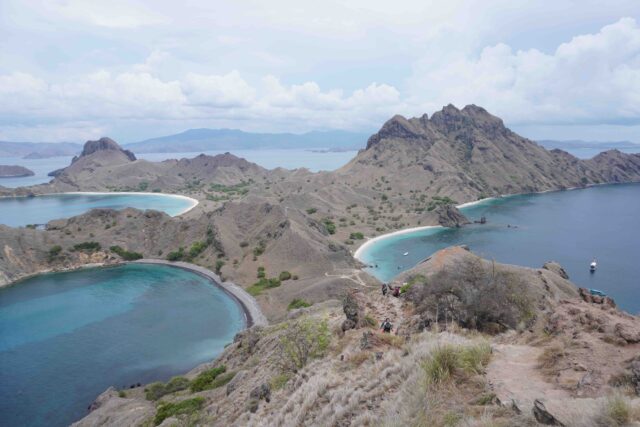 Photo 2: View from atop Padar Island (by T.A.P., 2021)
After enjoying the incredible views from the top of Padar Island, we continued our trip to Komodo Island. Again, we passed numerous small islands. The sky turned cloudy as we approached Komodo Island. As part of Indonesia, that is situated close to the equator, Komodo National Park goes through two seasons: dry and rainy. The dry season lasts from May through October, and the rainy season from November through April. Therefore, it is recommended that visitors visit the park in the dry season to avoid rainy days that can hamper their trips.
Komodo Island mainly consists of savanna and tropical rain forest. Here, a number of faunas live, including water buffaloes, deer, and boars, which we saw along our short trek. All these animals are Komodo dragons' prey. In addition, there are numerous kinds of birds and sea animals, such as blue and sperm whales, dolphins, and turtles. Light rains started to fall as we were trekking. However, we were lucky to see one Komodo dragon resting on a wooden bridge amid the rains.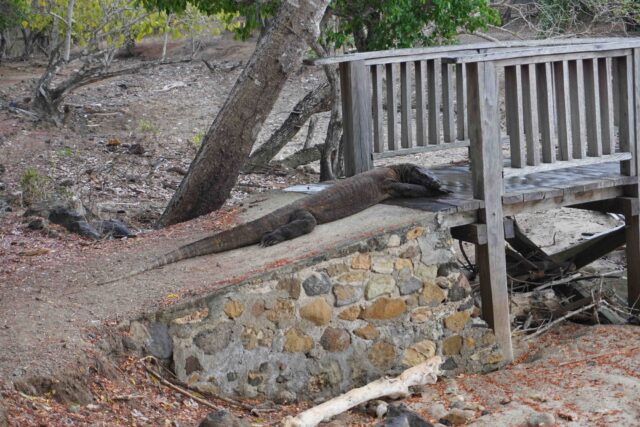 Photo 3: Komodo resting on a wooden bridge (by T.A.P., 2021)
Despite its tranquil look, people inhabit some of the islands in Komodo National Park. These people have been living here for decades and they originated from some different parts of Indonesia. Most of them make a living on fishing. Aside from these people, rangers also work and live on some islands as part of the national park staffs.
In the late afternoon, we went back to Labuan Bajo. Dusk, then the night sky, looked on as we made our way back to Labuan Bajo. As we approached the lights of the town of Labuan Bajo, I was hoping that the park will still remain as natural as possible in the years that follow.