Ramlie Mustofa Mosque
In the Sunter area of North Jakarta, there is the Ramlie Mustofa Mosque which is stylized as the Indian icon Taj Mahal. detikTravel has also visited this magnificent mosque some time ago.
The Ramlie Musofa Mosque is located at Jalan Danau Sunter Raya Selatan Block I/10 No 12 C-14 A, Sunter. The location is right on the edge of Lake Sunter.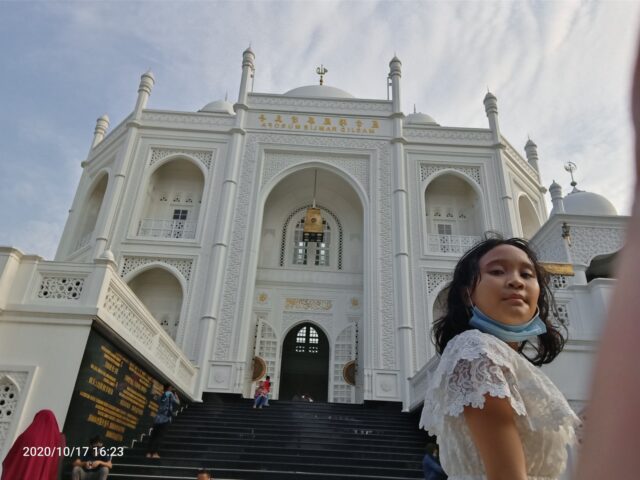 Historically, the Ramlie Musofa Mosque was built by a convert who had Chinese blood. The mosque was built in 2011, and was inaugurated on May 15, 2016.
Therefore, it is natural that many mandarin accents can be found in this mosque. The name of the mosque is even listed in Mandarin, apart from Arabic. It is not surprising that many tourists and pilgrims come to this mosque.