Johnie Denver Binusian 20, Alumni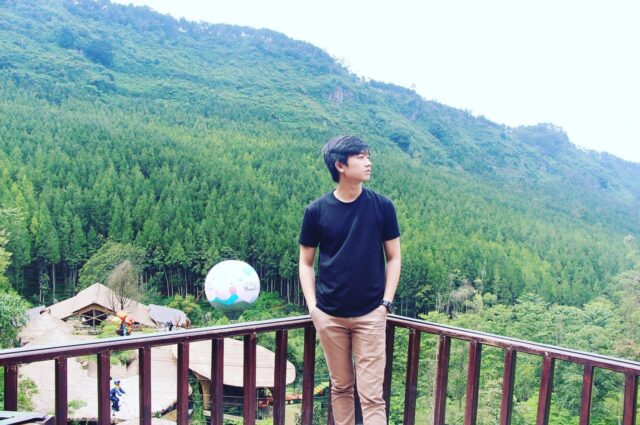 Hello There, Greetings!!! My name is Johnie Denver, and I'm a Graduate student at Binus University studying Tourism Destination.
I have always liked traveling and Taste of culinary of each place we visit, Discovering new places and experiencing something new is somewhat makes me feel excited, especially now, when I started my academic journey at Binus University. I realized tray I can learn more about tourism from different perspectives, not just as a tourist but also as a person who care about bow to maintain a tourism place, tourism products development,culture of local people in tourism destinations, and many more!!
After my graduation i Will keep maintain how care i was with the tourism destination not just as a tourist , but also as a person who care with the tourism destination. So if you want to experience a new tourism world and perspective you can join at Binus university Tourism destination program. Enjoy and keep travelling
Shearen Binusian 20, Alumni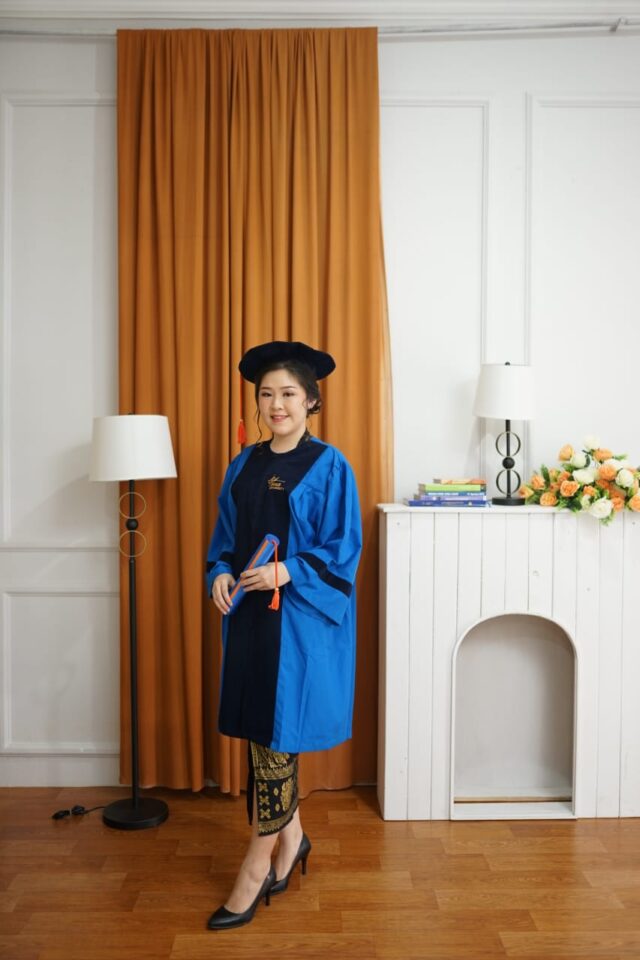 After I graduate from Senior High School back in 2014, I gave up my university enrollment for graphic design major and went straight to work at one of Tourism companies in Jakarta. They accept me who graduated from high school with no experience at all and I am forever grateful for that. I worked for two years before finally deciding to go back to university in 2016. I am sure about what program I want to enroll then God lead me to BINUS and I decide to enroll Tourism Destination program there.
Marketing team and this website can tell you everything about the study information, events and programs. Meanwhile, I am here to tell you that my 4 years in Tourism program were among the best experience in my life. It was quite tough for being the second generation while the program itself still adjusting curriculum and everything. In addition, we were only 20 students at the beginning and we don't even have a student program organization at that time. But what I always proud about is I won't be able to find students and faculty more engaged than at Tourism Destination program at BINUS University. The lecturers were very kind and helpful towards us. They can be a teacher, parents and friends that listen to our complaint all the time. We go through the bad, the good and the crispy together and look at us now, I managed to graduate and Tourism Destination program has improved a lot. My experiences at Tourism Destination shape everything I do for my future job and also make me become a better individual.
Esther, Binusian 21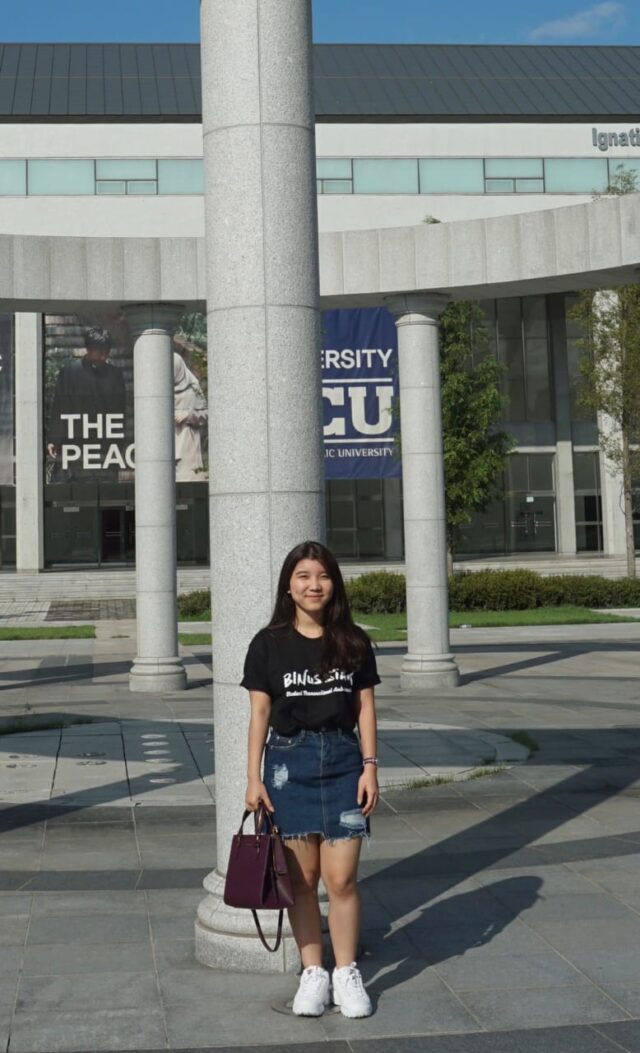 Hello guys! My name is Esther Cynthia, I am Binusian 2021 at Binus University majoring in tourism.
I'm a person who can't stay still, I really like hanging out with friends and definitely traveling~
After being cool as a tourist, I thought I might as well enter the tourism department to learn more about the world of tourism. My choice fell to Binus university to develop my knowledge.
I learned many things in this tourism department, apart from learning the theory of understanding tourism, I also learned how to make tour packages and sell them to consumers directly. It's quite a challenging thing but also an important experience in my life.
Oh yeah guys, in your binus there is something called 3+1 (3 years on campus + 1 year of enrichment)
I took study abroad and internship. I had the opportunity to study abroad in South Korea, Daegu Catholic University for 1 semester. I learned many things about tourism and hospitality, besides that I made many friends from various countries. For those of you who are interested in entering the business, you really must try studying abroad.
In addition, he also did an internship at dwidaya tour as a tour consultant. Here I learned to deal with consumers directly to sell tour packages, planes, and others
So if you are interested in studying tourism, it's really okay to major in tourism at binus university! Thank you and goodluck.
️Rama, Binusian 21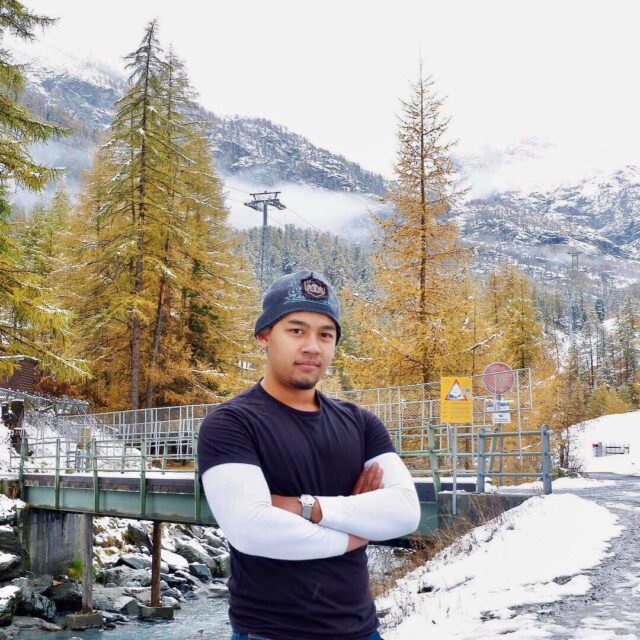 Hello There, Greetings!!! My name is Rama Putra Rudiana, and I'm a student at Binus University studying Tourism Destination.
Since I was a child, I have always liked traveling. My Dad was a tour leader at the time, and he told me stories about traveling abroad. Discovering new places and experiencing something new is somewhat satisfying for me, especially now, when I started my academic journey at Binus University. I realized that I could be more than a tourist! I can learn more about tourism from different perspectives, for instance, tourism products development, those who manage tourism industries, local people in tourism destinations, and many more!!
Currently, I am taking an internship at a Professional Exhibition Organizer to get deeper and more professional experiences in businesses packaged with tourism. Are you interested in studying Tourism more? Feel free to contact me via WhatsApp at (+62 815 106 23456)"
Rama, March 2020