"It's quite a challenging but important experiences in my life" -Esther Cynthia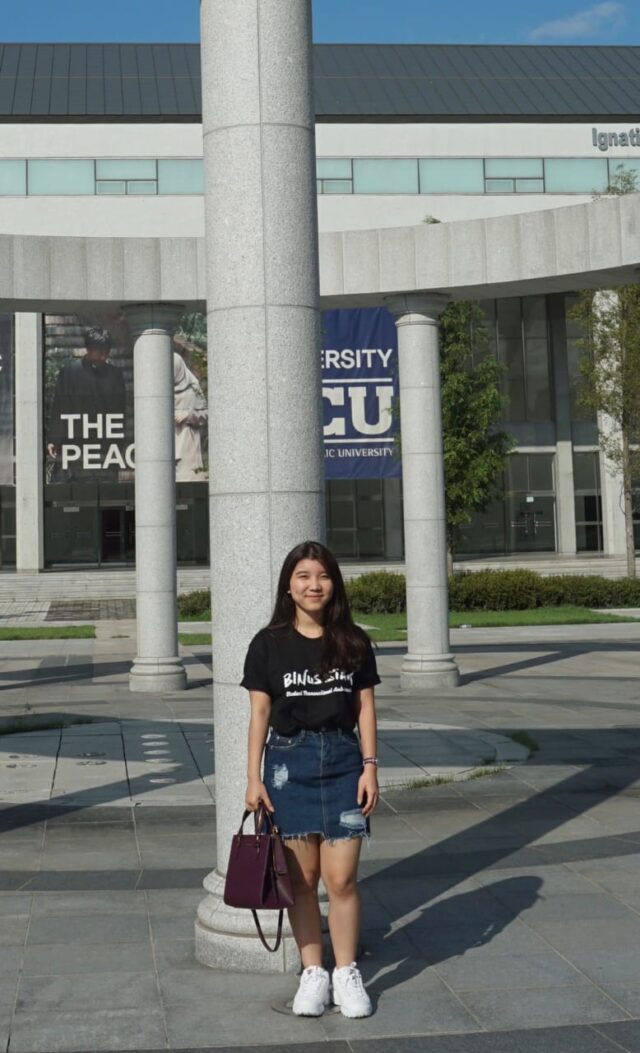 Hello guys! My name is Esther Cynthia, I am Binusian 2021 at Binus University majoring in tourism.
I'm a person who can't stay still, I really like hanging out with friends and definitely traveling~
After being cool as a tourist, I thought I might as well enter the tourism department to learn more about the world of tourism. My choice fell to Binus university to develop my knowledge.
I learned many things in this tourism department, apart from learning the theory of understanding tourism, I also learned how to make tour packages and sell them to consumers directly. It's quite a challenging thing but also an important experience in my life.
Oh yeah guys, in your binus there is something called 3+1 (3 years on campus + 1 year of enrichment)
I took study abroad and internship. I had the opportunity to study abroad in South Korea, Daegu Catholic University for 1 semester. I learned many things about tourism and hospitality, besides that I made many friends from various countries. For those of you who are interested in entering the business, you really must try studying abroad.
In addition, he also did an internship at dwidaya tour as a tour consultant. Here I learned to deal with consumers directly to sell tour packages, planes, and others
So if you are interested in studying tourism, it's really okay to major in tourism at binus university! Thank you and goodluck.
Esther, Binusian 21